Airlocks
Our airlock systems are individually customised to meet your requirements and manufactured to fit exactly.
Material and personal interlocks
Stainless steel material and personal airlocks are used in areas where the separation of different room air qualities must be permanently ensured. Locking systems for the mutual closing of doors, docking systems for transport logistics and active ventilation of the lock room are manufactured according to the requirement profile.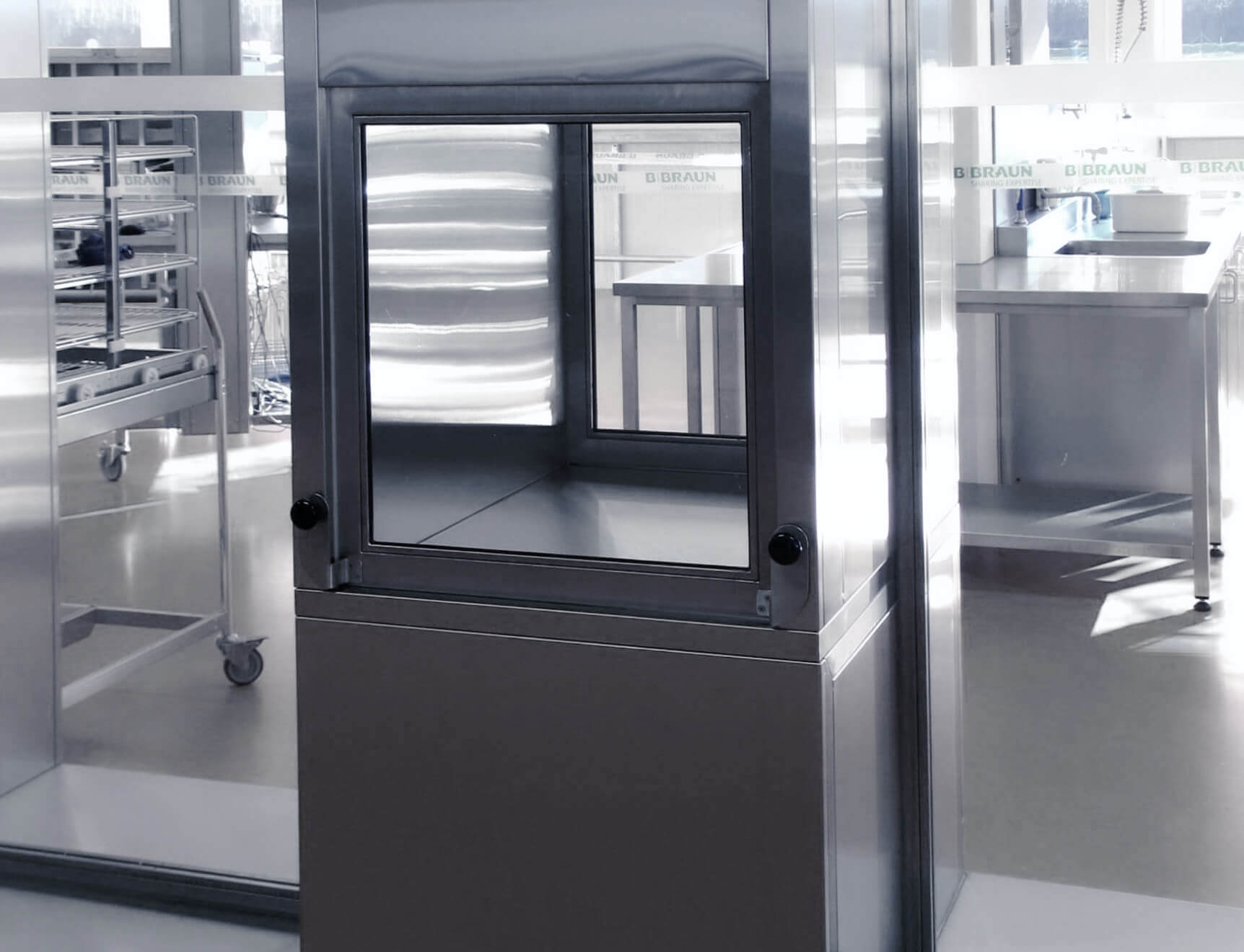 Material locks for wall installation
Lockers
Lock window with vertical opening (manual, electric or pneumatic)
Personal airlocks
Depending on the desired working height and the goods to be transferred, our airlocks are individually configured and manufactured to fit exactly. The doors of personnel airlocks can be equipped with an automatic drive on request.