Company
R. & D. Jänchen Edelstahlerzeugnisse GmbH – that is most modern technology, solid craftsmanship and five decades of know-how in the processing of stainless steel.
Stainless steel is our strength
We specialise in designing, manufacturing and installing stainless steel industrial furnishings. We produce single items, short runs and complete system solutions individually tailored to your needs, using the most up-to-date technology and high quality raw materials.
The material stainless steel – professionally processed – can be desinfected and sterilised without restrictions and is therefore able to meet the highest hygiene requirements. All stainless steel products are handmade by us using the most modern stamping, laser and bending technology. Torsionless welding seams are a matter of course for us. For this we build on a know-how in the processing of stainless steel that has grown over five decades and on a team of qualified and highly motivated employees.
Our customers rely on quality in every detail. They appreciate our adherence to delivery dates as much as our innovative solutions. Flexibility is one of our standards, as is the detailed consultation and support of our customers.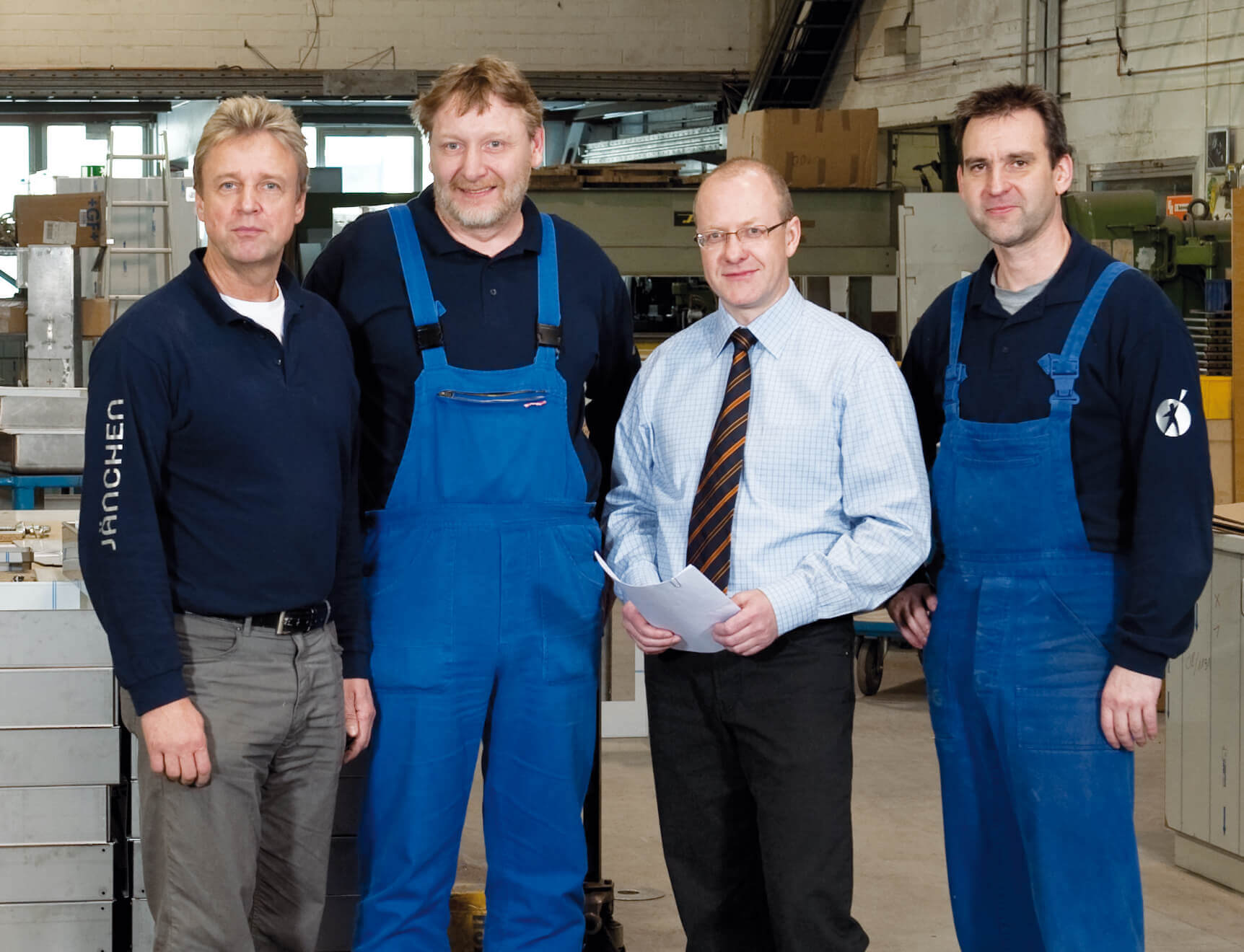 Each individual order is supervised by a team leader in the corresponding production area. The close cooperation between management and team leader guarantees a direct and efficient realization of your order.
Worldwide delivery
Professional installations throughout Europe
Customised production
High vertical range of manufacture
Compact production processes on 1500 m²
Adherence to delivery dates
We guarantee our customers on-time delivery and professional installation within the agreed time frame.
Prices
Our customers can rely on fair pricing for standard products and custom-made products. Comprehensive service from a single source including delivery and installation are a natural part of our service.
Flexibility
Large projects or small orders – everything is possible. We guarantee our customers the highest level of care – regardless of the order volume.
Your satisfaction is our goal
We are always there for our customers. As a team of professionals, we see our main task in providing competent and comprehensive customer advice. This includes on the one hand the preparation of a transparent offer and on the other hand the planning of customized furnishing solutions. A close cooperation between the technical team and the management is a basic requirement for this. We cooperate exclusively with reliable logistics partners. Therefore, our customers can rely on punctual delivery.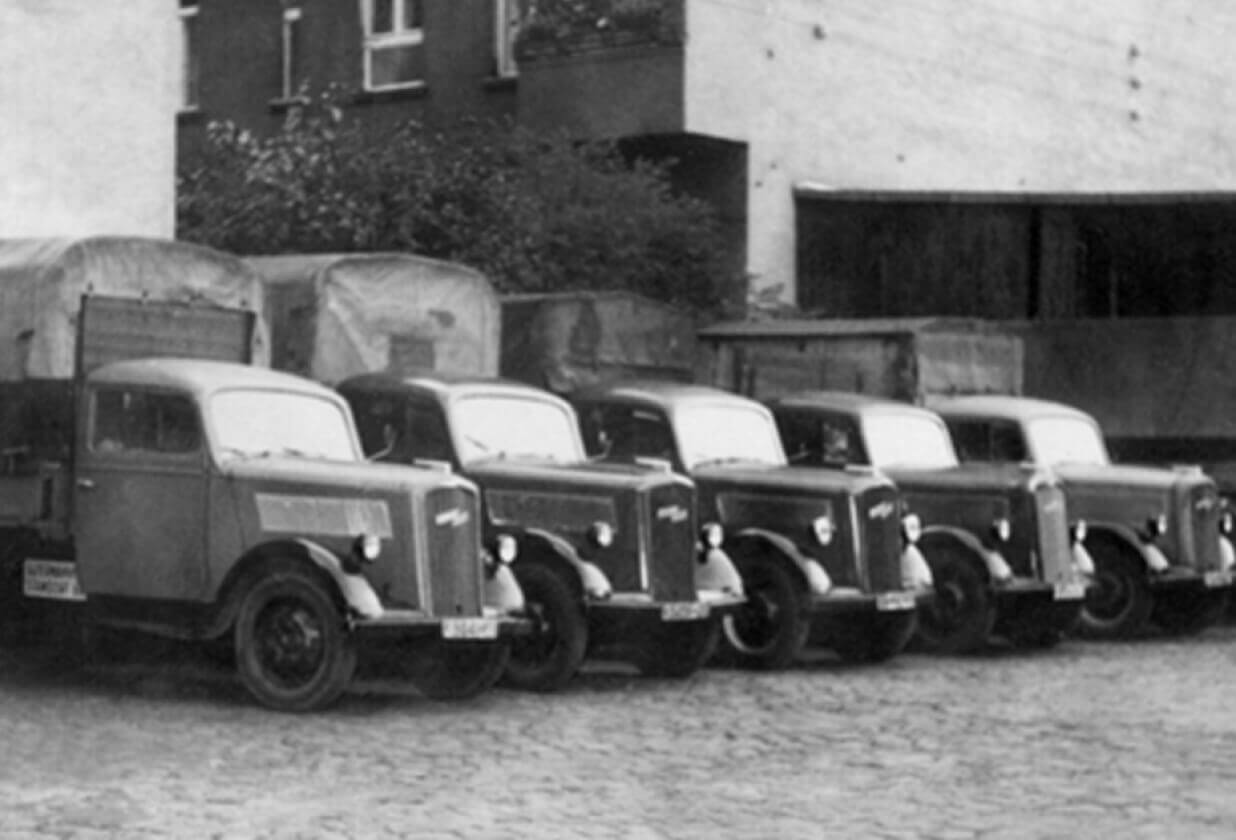 The 60's
Everything begins in a shed.
On January 15 of 1961 Rudolf Jänchen takes over a sheet metal processing company in Berlin-Tempelhof. The first equipment includes a woodshed, a small workshop and an employee who produces baking trays and cake tins for large bakeries. Rudolf Jänchen quickly learns the basics of metal processing. Soon afterwards, Siemens and Lorenz SEL assign the first large orders to our company.
With an order for 100 door frames for the Steglitz Clinic, the foundation stone for stainless steel processing is laid.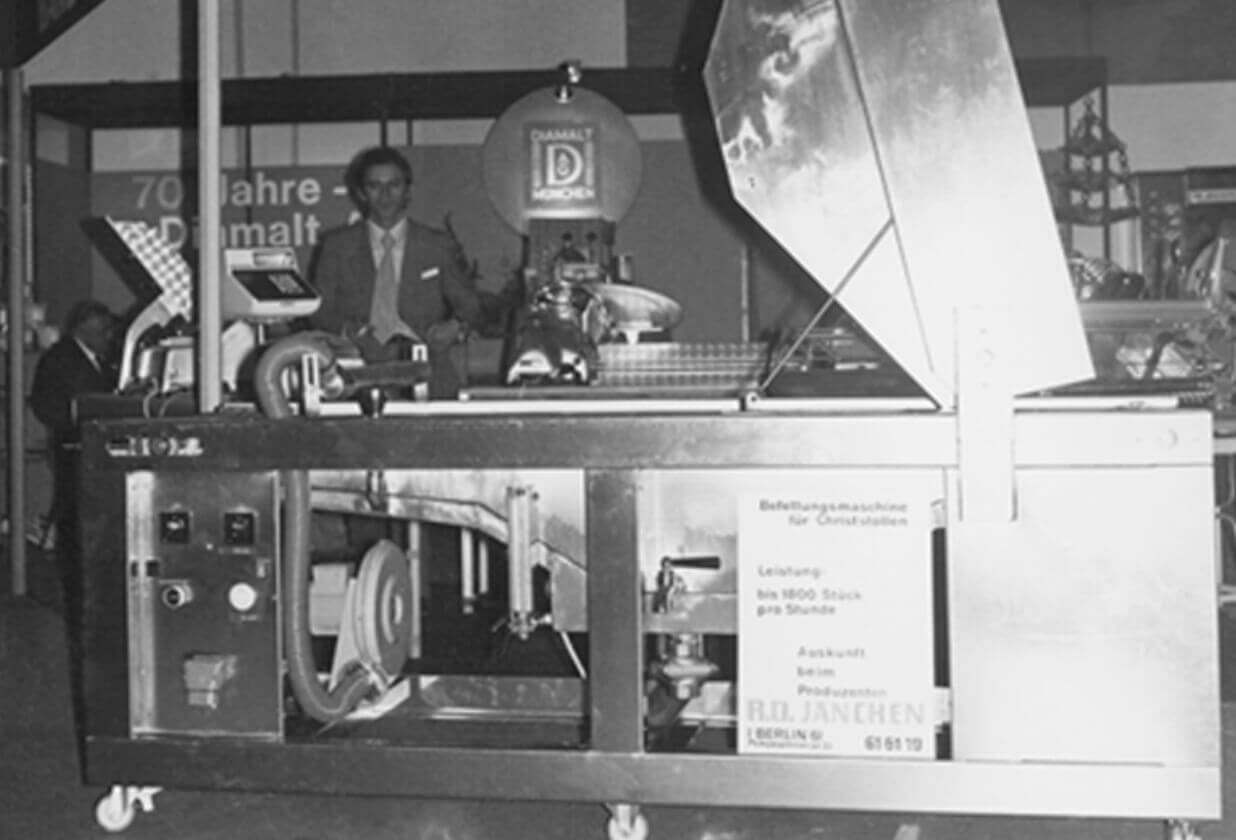 The 70s
Tireless commitment pays off
A phase of technical development begins for the company. New, distinctive products made of stainless steel are created. The production becomes more complex. As early as 1971, the company moves into new workshop premises at Oberlandstraße 5 in Berlin-Tempelhof. The machine park is expanded with modern machines and the workforce is increased.
In the 70s, the main focus of business activity is on canteens and large-scale kitchens. In this time the production of sanitary room equipment begins as well.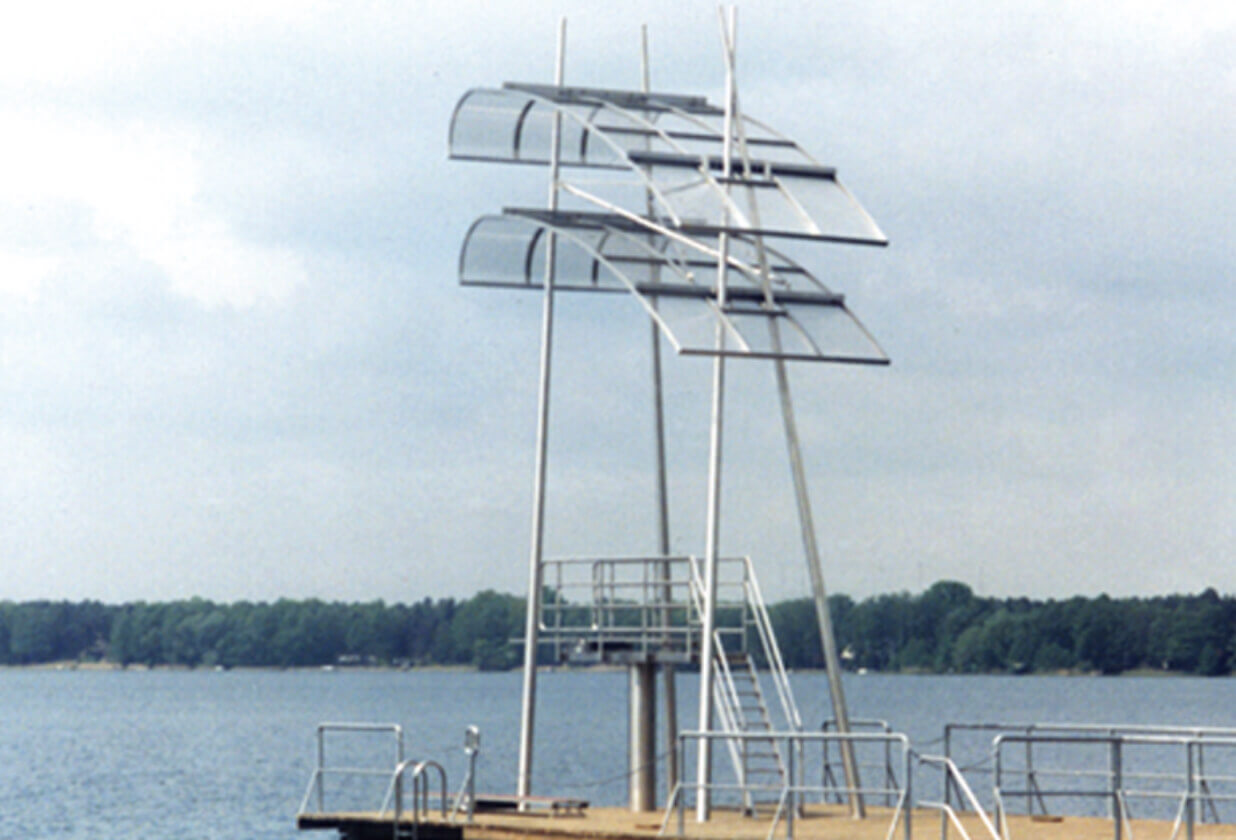 The 80s
The company remains on track.
A new era dawns with the fall of the Wall in 1989 – as well as for the company. The first laser cutting machine is used in the factory. Laser cutting now allows complex sheet metal blanks to be produced with the highest precision.
We continuously acquire new know-how to further develop our range of products. At the same time, we are expanding the business area of canteen kitchen equipment: In the 1980s, we set up complete kitchens and canteens for the Berlin city cleaning service and Bewag.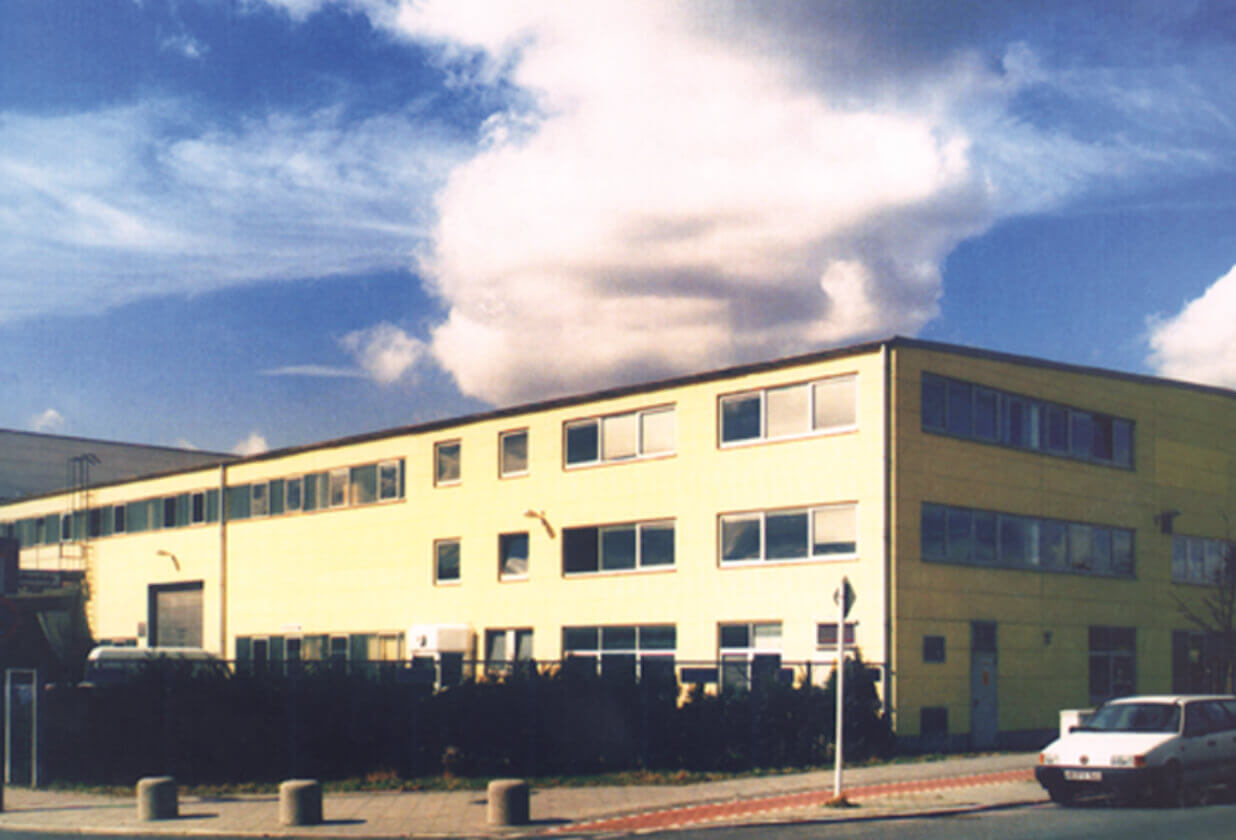 The 90s
Stainless steel – one material, many possibilities.
1990 Johannes Jänchen becomes managing director of R. & D. Jänchen Edelstahlerzeugnisse GmbH. The trained sheet metal worker, who had already completed his training in the company, brought the commercial know-how with him through subsequent studies in business administration.
Stainless steel processing is being continuously expanded. The wide range of services extends from the production of single pieces, small series and complete system solutions – with modern technologies, e.g. in stamping and laser technology.In 1993, the company found its new headquarters in Malteserstraße in Berlin-Marienfelde. In cooperation with an artist, various kinetic objects made of stainless steel are created from 1994 onwards.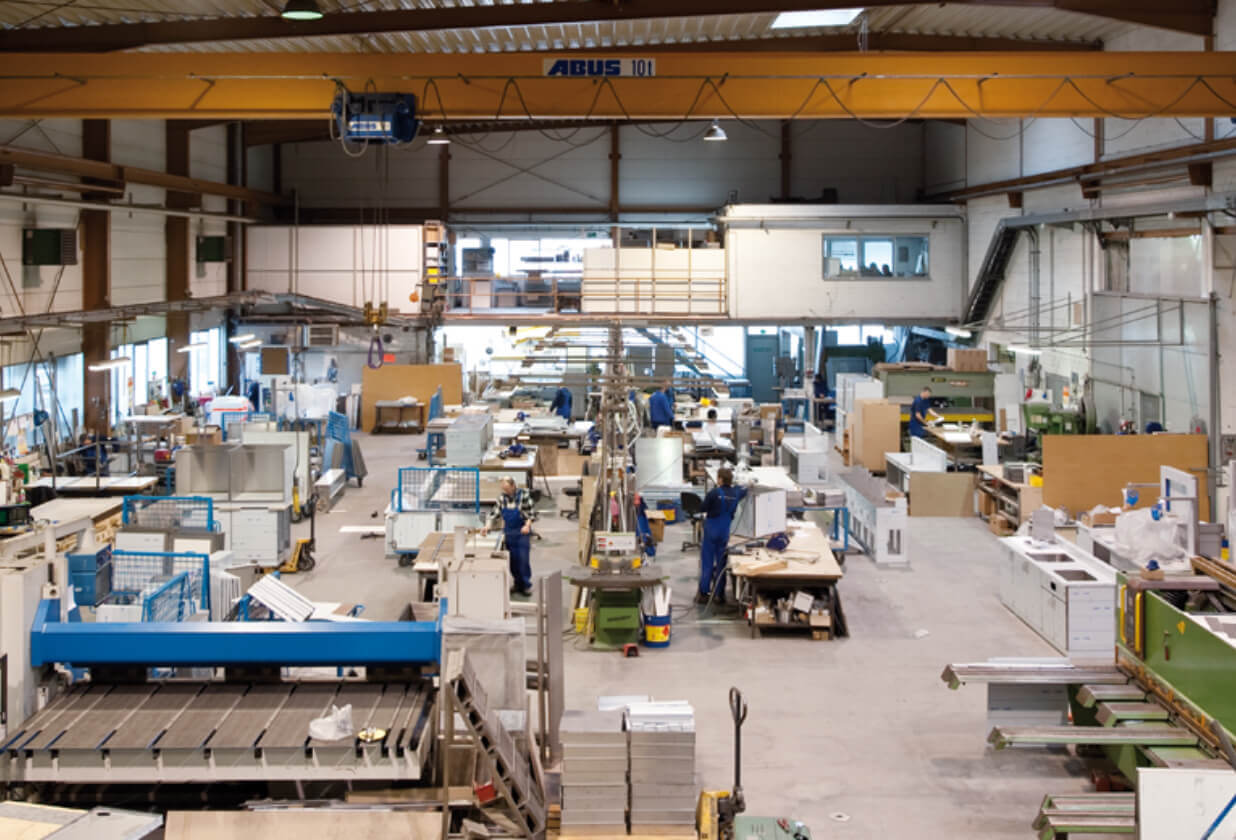 2004
One company – three generations.
In 2004 the founder Rudolf Jänchen leaves the company. The company is continued by his son Johannes Jänchen.
Johannes Jänchen has been active in the company since 1982. In 2004 he took over the sole management. His tasks include sales, product development and the construction of individual functional furniture. As a trained sheet metal worker, creative work with the material stainless steel is quite naturally in his blood. He has acquired the commercial know-how through his training as a business graduate. He gladly advices customers personally.
Jannek Jänchen, the third generation, has been with the company since 2019.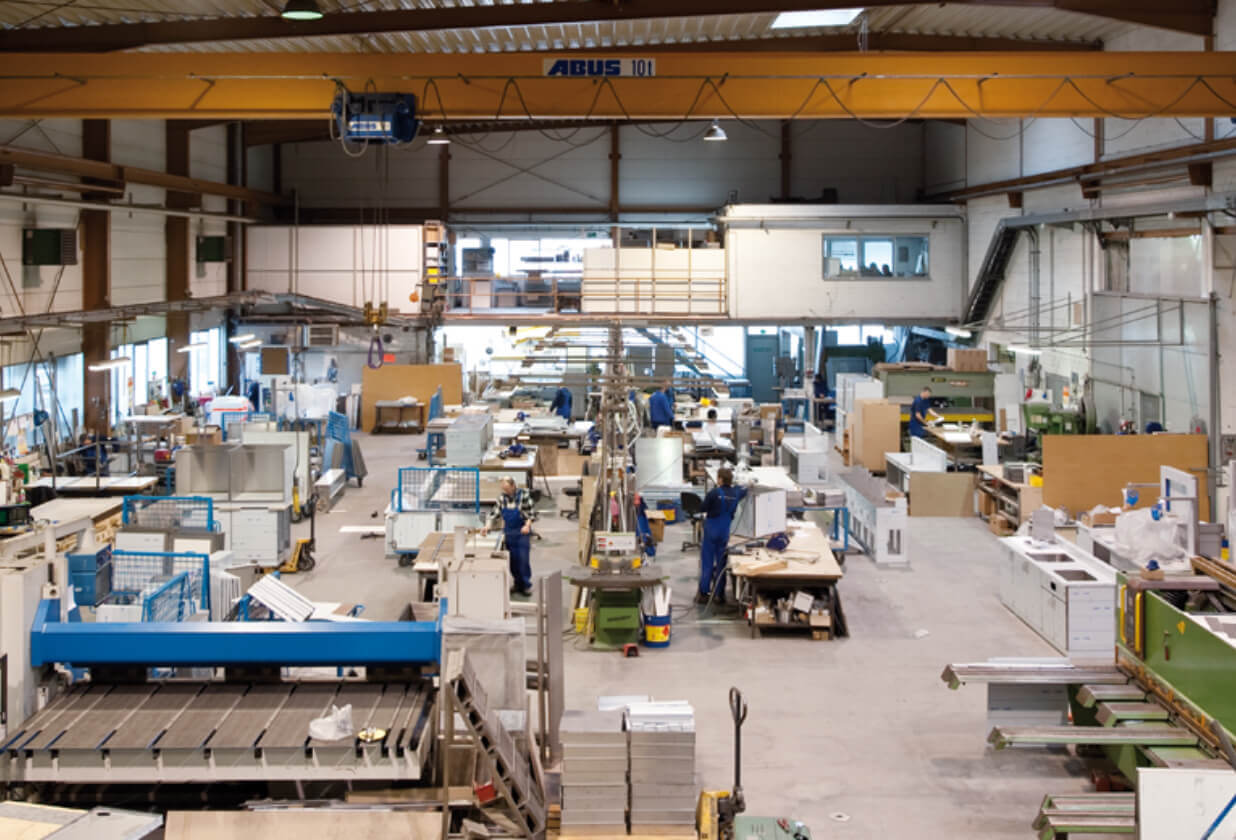 Today
High-quality stainless steel processing made to measure.
The company is well positioned. Our customers trust our experience. We offer them customised solutions, far beyond the pure stainless steel product.
In development and production, we concentrate on a few core areas: In addition to functional furniture for the medical sector, our product range includes laboratory equipment for sterile areas in hospitals and pharmaceutical companies and sanitary room fittings in the commercial and public sector.
We always manufacture our products individually, often only once. When processing and constructing stainless steel, therefore, everything must fit to the point. The enthusiasm for this multifaceted material still determines our daily work – always according to the motto "stainless steel is our strength".