Doors, partition walls, equipment cladding
From the radiation-proof door to the partition wall system with see-through windows and equipment cladding with ceiling connection. We manufacture individual room solutions and install throughout Europe.
Doors, partition walls, equipment cladding
We supply and install stainless steel partition wall systems – with or without see-through windows. We also manufacture equipment claddings with wall and ceiling connections as well as maintenance doors. Radiation-proof revolving and sliding doors made of stainless steel are also part of our range – of course with optional manual or electric drive and a frame construction for finished walls.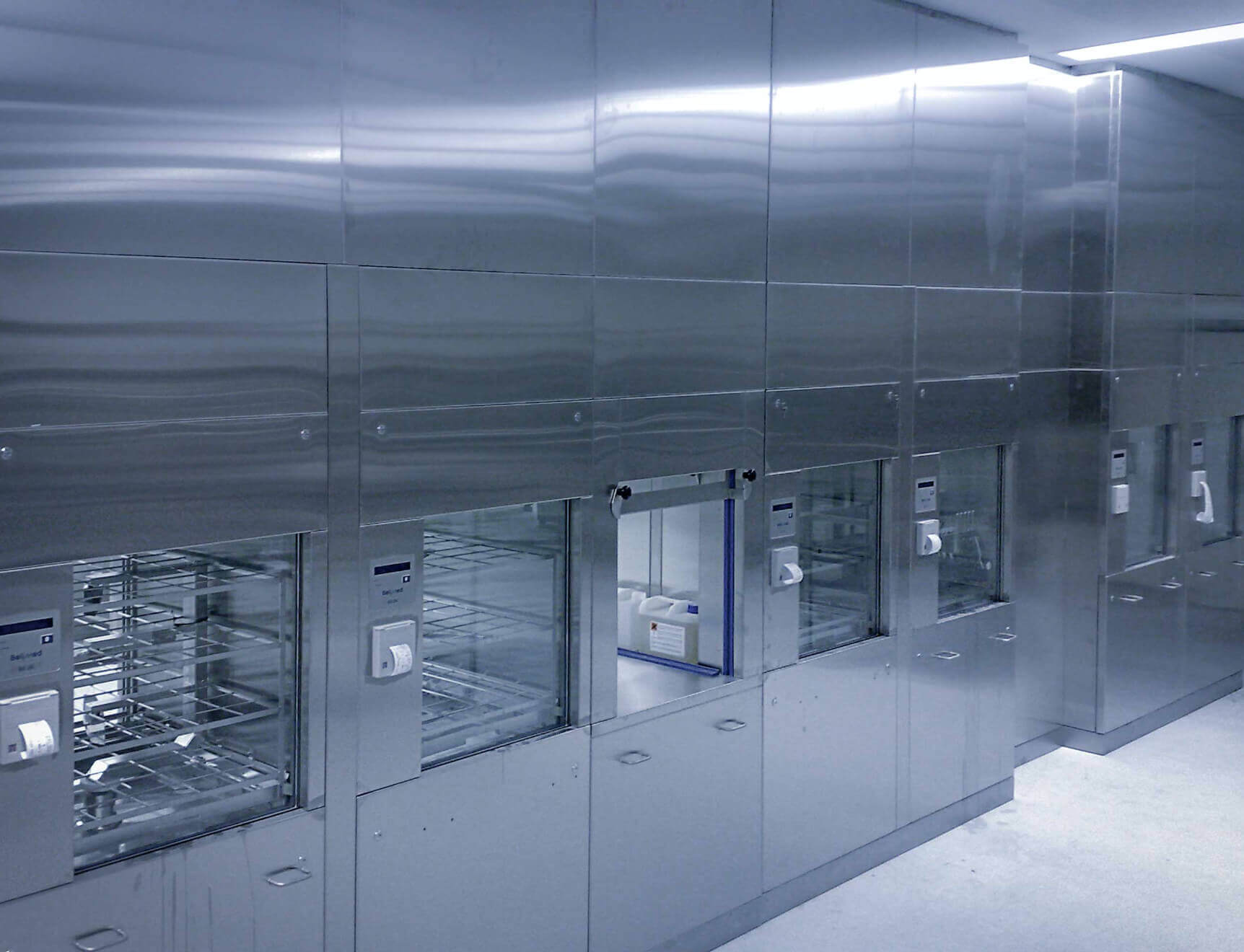 Room divider
Installation walls
Equipment claddings
Maintenance doors
Hinged doors
Sliding doors
Our partition wall systems are used in sterile departments of hospitals and laboratories. Our wall and door solutions are characterised by their high degree of adaptability, especially when renovating or rebuilding.