Sanitary room fittings
Basins, showers, soap or paper towel dispensers – we offer you customized system solutions for your sanitary facilities.
Soap or paper towel dispensers but also complete washrooms and showers – we supply customised stainless steel system solutions for the commercial and public sector. The used material meets the highest hygienic conditions. Unlike other materials, stainless steel remains permanently smooth. It is scratch- and abrasion-resistant as well as chemically resistant.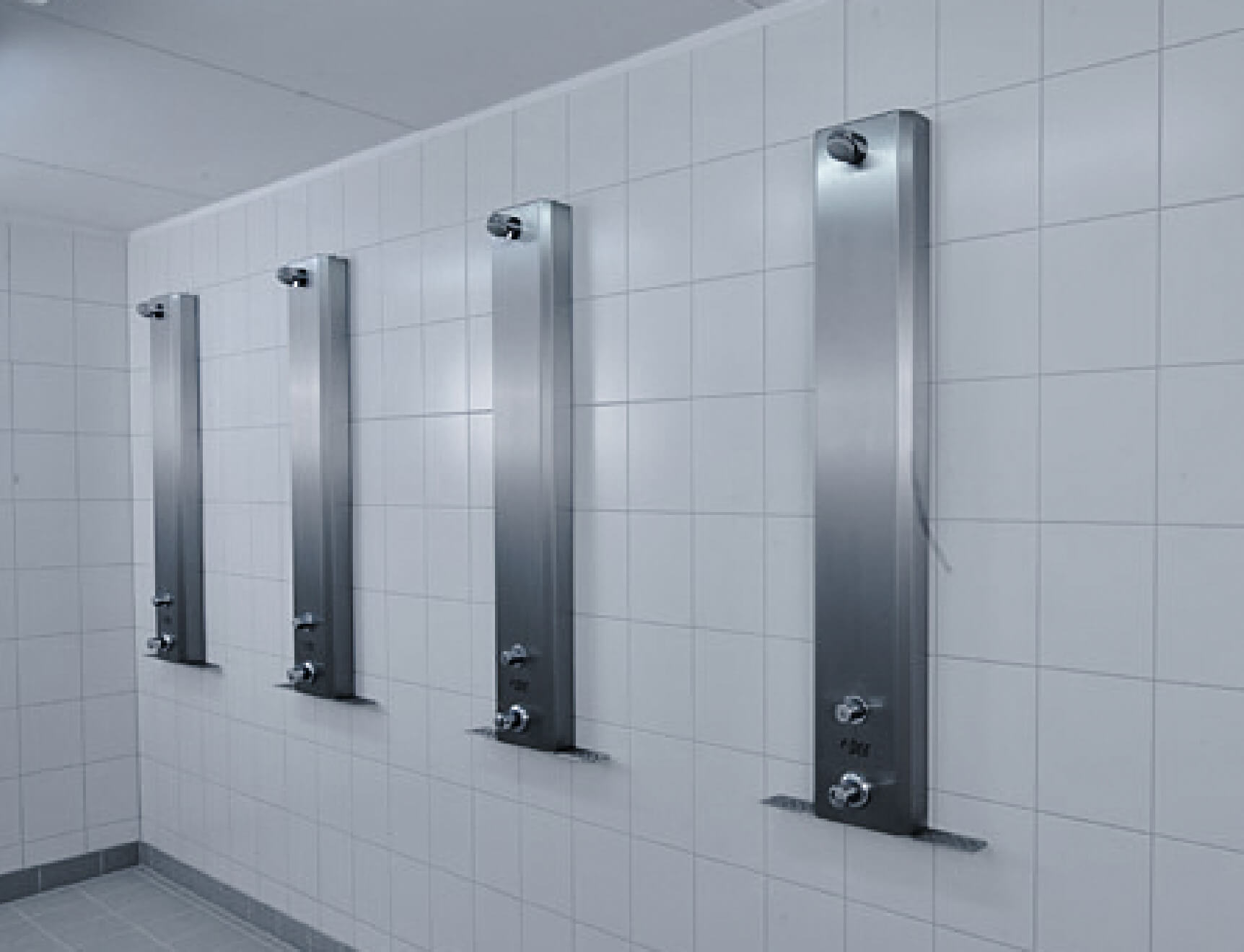 Soap dispenser
Paper towel dispenser
Basins
Showers
Urinals
Washing tables
References sanitary room equipment
Our special strength is the individual tailor-made production. You tell us the problem, we deliver the solution.