Packaging tables
With our packaging tables you will receive a modular system of different possible functions. If there are special needs, we will gladly develop individual solutions.
Cleaning tables
For manual cleaning and disinfection of medical equipment we offer perfectly adapted wet processing areas. If needed – with protection covers and suction systems inclusive.
Tall cupboards
Tall cupboards supply a maximum of storage while taking minimum space. We offer the optimized cupboard system for every common stock system according to DIN, ISO and STE-standards.
Sanitary room equipment
From soap or paper towel dispensers to complete washrooms and showers – we supply customized stainless steel system solutions for the commercial and public sector.
Airlocks
Our offer includes material and personnel airlocks, locking systems, docking systems for transport logistics and more.
Doors, partition walls, equipment cladding
We produce partition wall systems, maintenance doors and equipment cladding with wall or ceiling connections. Radiation proof revolving and sliding doors are also part of our product range.
Stainless steel object furnishings
Whether single pieces, small series or complete system solutions – we produce sanitary and sterile room equipment for clinics, hospitals and pharmaceutical companies. Our core area of expertise lies in the innovative planning, production and assembly of stainless steel object furnishings. In the process, we use a variety of standardized designs, which we adapt to the individual wishes of our customers using state-of-the-art technology and high-quality raw materials.
New: Visit our webshop for accessories
Discover a variety of our popular products in our new online store.
Cleaning tables
Our in-house development ensures that aerosols can't endanger your health. They are removed by suction, and therefore present no threat.
Packaging tables
The workstations in the packaging area must fit seamlessly into the process of preparing surgical tools. It is essential, for this reason, that the size, equipment and functionality of the packaging tables are adapted to the room geometry and the flow of goods.
Tall cupboards
The design of our functional cupboards is as varied as the available work areas. Height, width and depth are adapted.
Doors Partition wall systems equipment cladding
Discover our range of stainless steel partition wall systems, equipment cladding with wall and ceiling connections, maintenance doors, radiation-proof revolving and sliding doors and more.
Sanitary room equipment
Stainless steel meets the highest hygienic conditions. Unlike other materials, stainless steel remains permanently smooth. It is scratch- and abrasion-resistant as well as chemically resistant.
Airlocks
Material and personnel airlocks made of stainless steel are used in areas where the separation of different indoor air characteristics must be ensured at all times. Airlock systems for mutual locking of doors, docking systems for transport logistics and active ventilation of the airlock room are provided according to requirement.
Our customers rely on quality within every detail.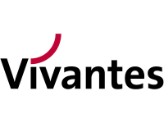 Stainless steel is our strength. The material stainless steel – professionally processed – meets the highest hygiene requirements. All stainless steel products are handmade by us using the most modern technology. For this we rely on a know-how that has grown over five decades as well as on a team of qualified and highly motivated employees.